The damage caused by hair loss goes beyond the cosmetic. Our hair restoration clinic in Umhlanga, Durban provides a series of medical aesthetic procedures tackling hair loss, hair growth, and hair removal for all types of hair types and hair conditions.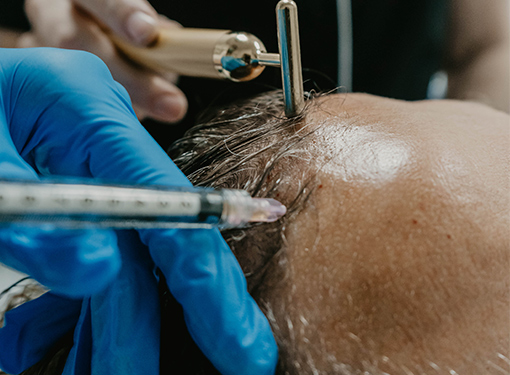 A non-invasive outpatient procedure where Platelet Rich Plasma (PRP) is injected into the scalp using microneedles.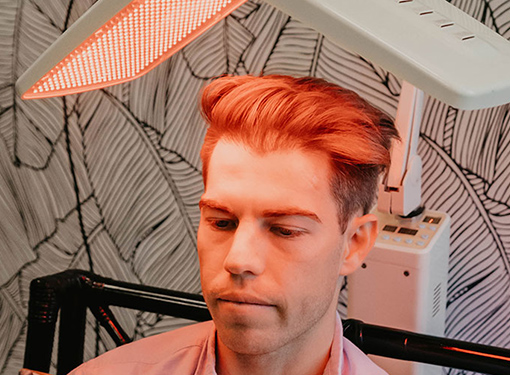 Low-Level Laser Therapy (LLLT) utilises cool light energy to stimulate hair growth and reduce hair loss.
Hereditary baldness, medical problems, chemotherapy and a host of other reasons can be dealt with by the application of a hair replacement system and are suitable for both men and women.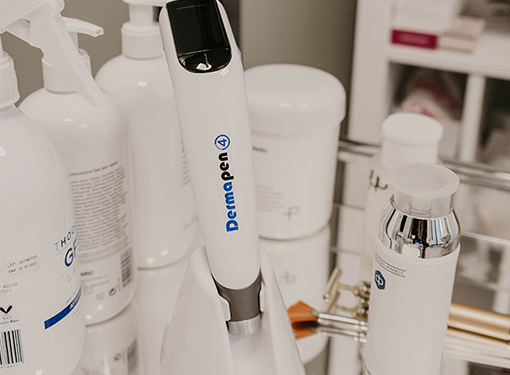 Microneedling is known mainly for its use in anti-aging and skin renewal treatments. However, Microneedling may also be used as a treatment for hair loss.
Dr CYJ Hair Filler™ is a CE-certified product based on a patented formula of 7 peptides and Hyaluronic Acid, for the revitalisation of the scalp and stimulating hair growth.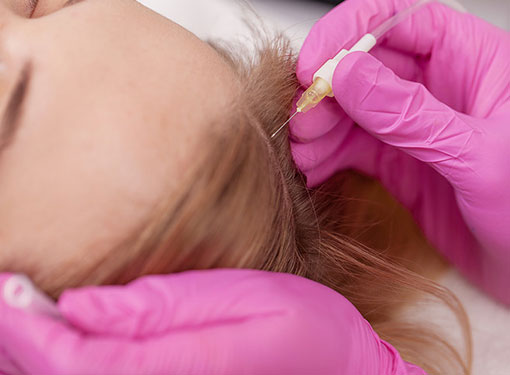 Carboxy Therapy has been used in medical aesthetics for decades and involves the use of a specialised device to inject small volumes of the medical grade carbon dioxide gas (CO2) into the epidermis of the scalp.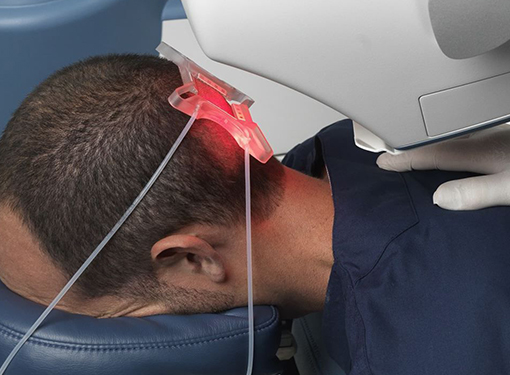 Aesthetic Options has teamed up with Scalpture Robotics, to provide our clients with the only comprehensive intelligent solution for hair restoration in South Africa.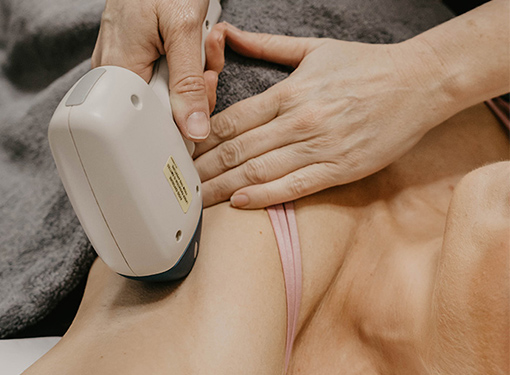 Laser hair removal is one of the world's most popular medical aesthetic procedures. At Aesthetic Options, we use Alma Lasers Soprano ICE, a clinically proven, award winning device that targets and disables the hair follicle, eliminating both the hair and further hair growth.