Non-surgical hair replacement system provides an instant new look, no matter the reason for your hair loss. Heredity baldness, medical problems, chemotherapy and a host of other reasons can be dealt with by the application of a hair replacement system and are suitable for both men and women.
Wearing a hair replacement system can solve your hair loss problems overnight, but knowing what to buy is vital for a natural appearance. These days, due to improved understanding of how hair grows, along with advanced construction materials, what used to be called a "hair piece" is now referred to as a "hair system". Don't confuse these with the old-fashion types of toupees or wigs which never looked good and were always easy to spot on someone's head.
Aesthetic Options provides hair replacement systems that are custom-made out of premium-quality human hair matched to the hair of the client. This matching includes the colour, texture, nature of curl or wave, or straightness, as well as hair density.
Cutting edge technology and innovation are involved in every step of the manufacturing process to provide the best immediate hair restoration solution to date.
The hair replacement procedure is non-surgical, non-invasive, pain-free and only takes about 90 minutes from start to finish. Using natural human hair that matches your exact hair characteristics, hair replacement is made to replicate existing hair.
When the right hair sample is found, a template is created and the hair replacement system will be custom-tailored to fit the shape of your head and styled to your preference.
The bonding adhesive is used to adhere to the hair replacement system on your head which has been shaved so that it leaves no visible presence, giving the impression of a natural hairline and seamless blend from the hair replacement system to the existing hair that you may have for an undetectable and untraceable hair replacement.
Our experienced hair technician will guide you with your hair system choice and maintain your new head of hair.
If you are looking for a full head of hair no matter the current condition of your hair loss then a hair replacement system may be the ideal solution for you.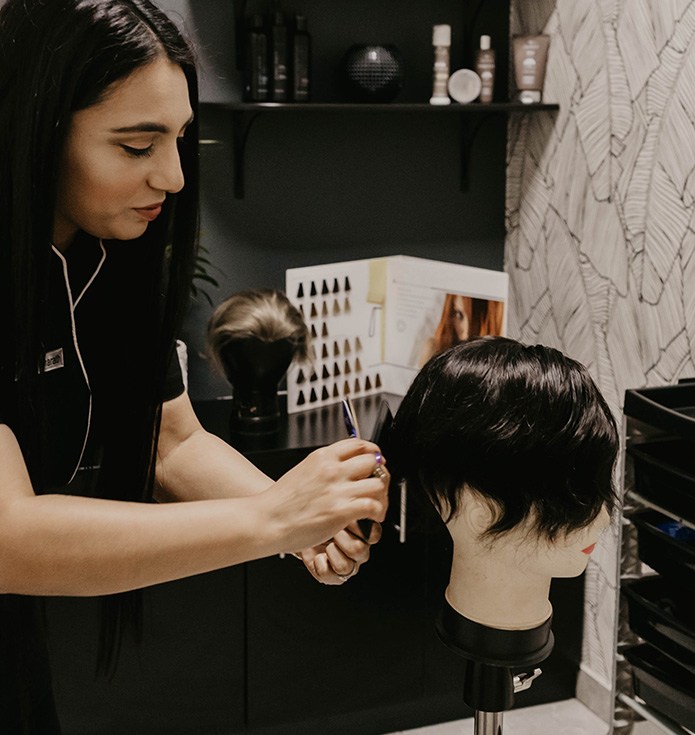 " The best place to go. "
" Very good place to go to. Service is great, and Ruan is very professional. Will definitely be going back there. "
" Professional and experienced team providing best advice and treatments for your particular needs whether it be facial or body aesthetics. "
" Love love love this beautiful practice!
I have been getting laser hair removal treatments from Christelle and have been seeing amazing results! She is very professional and great at what she does. Quick and easy procedure that's practically pain-free.
I have also gotten Botox before from Dr Leon Ehlers for my gummy smile which showed amazing results and I was super happy with it!
Highly recommended! The friendly staff and beautiful view is an added bonus 🙂 "
" Where do I begin to thank Dr. Ehlers and his wonderful team. Impeccable customer care and facilities. I am extremely happy with my results. "
Michelle Cayleigh Roberts
" I'm incredibly impressed by this practice. I was treated by Dr Ehlers who was professional, had an excellent bedside manner and focused on my exact concerns. After my botox treatments my deep frown lines, that previously made me look angry, have completely disappeared. "
" A truly revolutionary one stop shop for anything health and aesthetic related!
I asked if they could help & #THEYSAIDYES
The team is friendly, warm, inviting and unbelievably forth coming! a team that now feels like family. For years i struggled with sinuses, only for the team to resolve this through blood tests and eliminating the food offenders, treating the cause! "