Hormonal imbalances occur when there is too much or too little of a hormone circulating in the blood stream. Hormones themselves are chemicals produced by our bodies and are part of the endocrine system. Hormones deliver messages to organs and other systems of the body, telling them what to do and when to do it. Since hormones are fundamental in regulating our bodies' daily functions, even minute imbalances can result in an array of side-effects and symptoms.
Women naturally experience several phases of hormonal fluctuations throughout their life, including:
Puberty
Menstruation
Pregnancy and breast feeding
Menopause
Post-menopause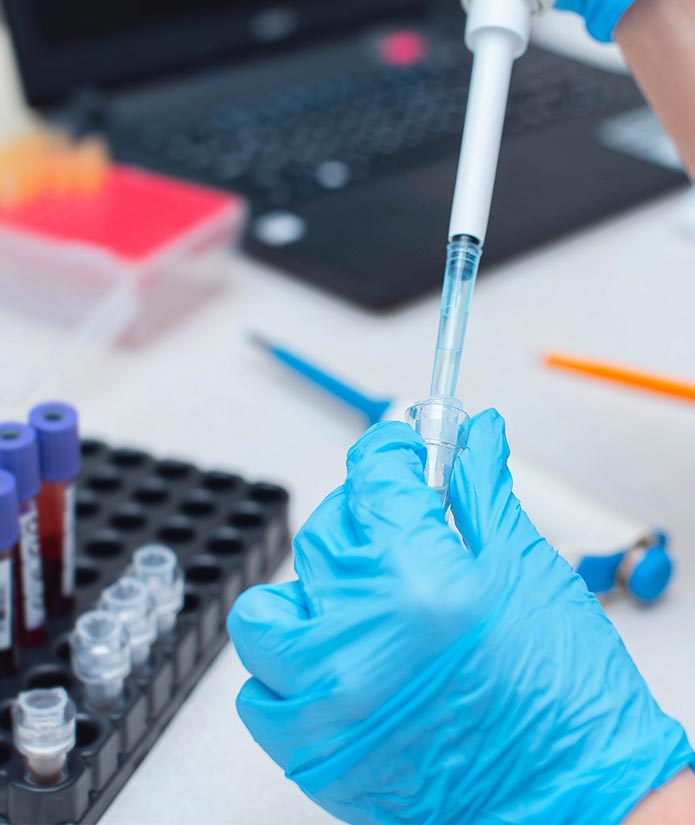 Hormone imbalances can also occur when the endocrine glands are not functioning correctly and women are particularly at higher risk for developing hormonal imbalances due to their more complex endocrine cycles. Occasionally, women may have minor hormone imbalances as part of a change in their phase of life that may cause general, non-specific symptoms and other times a hormone imbalance may be due to a more severe underlying medical condition.
Medical conditions with hormone imbalance in women include:
Polycystic ovarian syndrome (PCOS)
Thyroid disease
Pituitary disease
Primary ovarian insufficiency
Early menopause
Ovarian cancer
Cushing's disease
Frequently asked questions
What are some symptoms of hormone imbalance in women?
Heavy, irregular, or painful periods and sudden change in menstrual cycle
Hot flashes and night sweats
Severe acne
Fatigue
Weight gain
Breast tenderness
Vaginal dryness
Fluctuations in mood
Changes in body hair growth
Thinning hair or hair loss
What can be done for hormone imbalances?
At Aesthetic Options we have a holistic approach to health and hormone balancing. When hormonal imbalances are suspected we advise on various blood tests that aid to diagnose and help guide our treatment approach.
Your symptoms, age, genetic profile and your general lifestyle will all assist in determining what the right treatment is for you – and this individualised approach is an important part when considering hormone balancing.
Treatments available include prescribed medications and hormone replacement therapy (HRT), bio-identical hormones and hormone creams, as well as IV therapies and natural supplements and hormone boosters.
Have more questions or want to book a consultation?
" The best place to go. "
" Very good place to go to. Service is great, and Ruan is very professional. Will definitely be going back there. "
" Professional and experienced team providing best advice and treatments for your particular needs whether it be facial or body aesthetics. "
" Love love love this beautiful practice!
I have been getting laser hair removal treatments from Christelle and have been seeing amazing results! She is very professional and great at what she does. Quick and easy procedure that's practically pain-free.
I have also gotten Botox before from Dr Leon Ehlers for my gummy smile which showed amazing results and I was super happy with it!
Highly recommended! The friendly staff and beautiful view is an added bonus 🙂 "
" Where do I begin to thank Dr. Ehlers and his wonderful team. Impeccable customer care and facilities. I am extremely happy with my results. "
Michelle Cayleigh Roberts
" I'm incredibly impressed by this practice. I was treated by Dr Ehlers who was professional, had an excellent bedside manner and focused on my exact concerns. After my botox treatments my deep frown lines, that previously made me look angry, have completely disappeared. "
" A truly revolutionary one stop shop for anything health and aesthetic related!
I asked if they could help & #THEYSAIDYES
The team is friendly, warm, inviting and unbelievably forth coming! a team that now feels like family. For years i struggled with sinuses, only for the team to resolve this through blood tests and eliminating the food offenders, treating the cause! "