Intimate Area Depigmentation (Dermamelan)
Intimate hyperpigmentation has become a growing concern for many women, and treating it has generated much interest as the world of aesthetic medicine has advanced in recent years. Intimate hyperpigmentation may have a negative impact on one's quality of life, affecting your self-esteem and sexual health.
Various factors may lead to the development of darker pigmentation in the intimate areas – from the natural aging process, genetic predisposition, hormonal fluctuations throughout life and external factors, such as previous irritation and damage after depilation, hair removal treatments and abrasive clothing.
Dermamelan Intimate is a professional depigmentation method for the intimate area, specifically developed to treat the genital-perineal, peri-anal area, and inner thighs. Dermamelan Intimate's depigmentation action is complemented with an anti-aging action, therefore making it a unique, all-in-one solution with visible results after a single clinical session.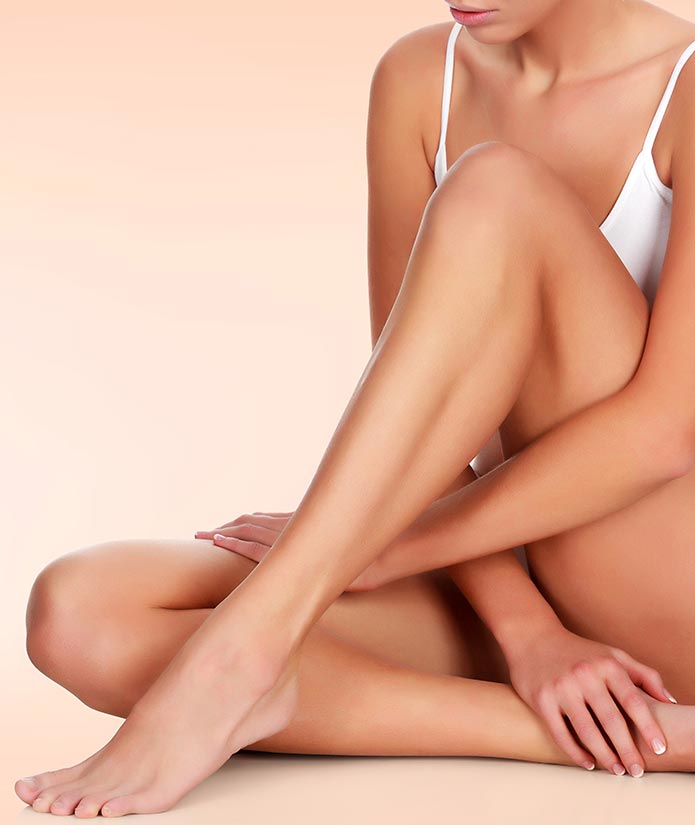 Frequently asked questions
Who may benefit from Dermamelan Intimate?
Patients who have hyperpigmentation on the genitals, groin, nipples, areola of the nipple, and underarms.
What to expect from the Dermamelan Intimate procedure?
The Dermamelan Intimate method is a 2-stage protocol:
In clinic treatment – Intensive depigmentation treatment (prep, peel and mask). This will take 1 hour or 2x half hour session depending if the mask is removed by us in clinic or by you at home, followed by
Treatment for home use for a minimum of 30 days post in-clinic treatment
It is absolutely essential for clients to continue with the simple home care treatment to achieve a lasting and adequate result.
What results can I expect after a Dermamelan Intimate procedure?
You will leave the clinic and two hours after the in-clinic treatment application, remove the occlusive film applied during your treatment, and take a lukewarm shower to remove the mask. You will then wait 48 hours before starting with the Dermamelan Intimate Home Depigmenting Gel Cream at night for 30 days.
Skin redness and feeling of being sunburnt might occur for the first 2 days; you will be supplied with anti-inflammatories and painkillers to increase comfort. Flaking usually appears around day 3 and can proceed for up to one week. Once the flaking subsides you will start to notice improvement of the pigmentation and for further improvement and maintenance, you will be required to continue Dermamelan homecare. Initially, when using your maintenance creams, the skin will feel sensitive, tight and may continue flaking; this usually subsides after about 2 weeks.
Results are usually seen as early as 1-week post-treatment. The pigment will continue to lift and lighten but the best results are usually observed about 4 weeks into the treatment protocol. The skin will appear more even, glowing and healthy. We always like to review our clients between days 30-45 after the procedure.
Have more questions or want to book a consultation?
" The best place to go. "
" Very good place to go to. Service is great, and Ruan is very professional. Will definitely be going back there. "
" Professional and experienced team providing best advice and treatments for your particular needs whether it be facial or body aesthetics. "
" Love love love this beautiful practice!
I have been getting laser hair removal treatments from Christelle and have been seeing amazing results! She is very professional and great at what she does. Quick and easy procedure that's practically pain-free.
I have also gotten Botox before from Dr Leon Ehlers for my gummy smile which showed amazing results and I was super happy with it!
Highly recommended! The friendly staff and beautiful view is an added bonus 🙂 "
" Where do I begin to thank Dr. Ehlers and his wonderful team. Impeccable customer care and facilities. I am extremely happy with my results. "
Michelle Cayleigh Roberts
" I'm incredibly impressed by this practice. I was treated by Dr Ehlers who was professional, had an excellent bedside manner and focused on my exact concerns. After my botox treatments my deep frown lines, that previously made me look angry, have completely disappeared. "
" A truly revolutionary one stop shop for anything health and aesthetic related!
I asked if they could help & #THEYSAIDYES
The team is friendly, warm, inviting and unbelievably forth coming! a team that now feels like family. For years i struggled with sinuses, only for the team to resolve this through blood tests and eliminating the food offenders, treating the cause! "