Some women are unsatisfied with the external appearance of their labia. Common complaints include the feeling that their labia are too long or asymmetrical. These concerns have resulted in a lack of self-confidence and produce episodes of discomfort in certain situations such as when wearing bathing suits, whilst exercising and even during sexual intercourse.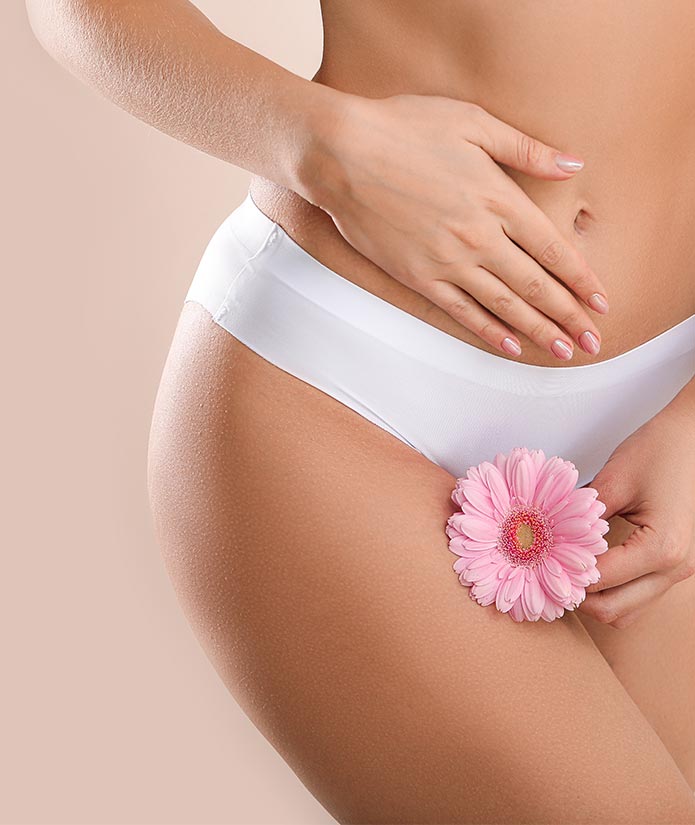 Frequently asked questions
Who is the ideal candidate for this procedure?
Labia come in all shapes, sizes and colors and many women worry that their genitalia don't look "normal". However, it's important to note that there really is no "normal", and that the only "normal" out there is what's normal to you.
With that said, some women feel uncomfortable with how their labia feel and look, and as result, this may manifest as psychological distress and reduce self-confidence and sexual satisfaction. Occasionally, the labia may produce feelings of physically discomfort during exercise and sexual intercourse.
All clients are seen for a comprehensive consultation and assessment prior to this procedure to ensure they are having the procedure for the right reasons and that expectations are met.
Clients younger than 18 years of age will be required to see a psychologist before undergoing the procedure and this may be suggested to other patients if psychological support is needed.
What can I expect during this procedure?
Dr. Leon Ehlers performs labiaplasty procedures under local anaesthetic in the mini-theater room at our exclusive private practice. Procedures are scheduled in the morning so that you can remain at our practice for monitoring for part of the day until medications have worn off at which point you may go home. You will be awake during the procedure but will be given adequate medication to assist with pain and relaxation, and the area undergoing treatment will be completely numbed with the anaesthetic injections.
The selected method of performing the labiaplasty is based on your preference and desired look as well as the doctor's assessment of your anatomy. This will be discussed during the consultation and clients are afforded the opportunity to review case photos prior to the procedure.
Dr. Leon Ehlers and his team will provide you with the full pre-and-post procedure support to ensure that your recovery is as easy as possible.
What can I expect after this procedure?
There is some recovery time involved and clients are advised to avoid any strenuous activity such as exercise or lifting heavy objects for the first two weeks following the procedure whilst taking the pain and anti-inflammatory medications prescribed.
Light exercise may resume once the sutures are removed.
Clients can expect some bruising, swelling and soreness for up to two weeks but this will gradually improve day by day.
Light bleeding is common during the first week and clients are urged to be mindful about personal hygiene to prevent infection and to avoid wearing any constricting underwear.
It is strictly advised to abstain from all forms of sexual activity or the use of tampons for the first six weeks to allow for optimal healing and results.
Clients need to be reviewed at our clinic in the second week for suture removal and again six weeks after the procedure at which point full recovery can be expected and normal activity may resume.
Have more questions or want to book a consultation?
" The best place to go. "
" Very good place to go to. Service is great, and Ruan is very professional. Will definitely be going back there. "
" Professional and experienced team providing best advice and treatments for your particular needs whether it be facial or body aesthetics. "
" Love love love this beautiful practice!
I have been getting laser hair removal treatments from Christelle and have been seeing amazing results! She is very professional and great at what she does. Quick and easy procedure that's practically pain-free.
I have also gotten Botox before from Dr Leon Ehlers for my gummy smile which showed amazing results and I was super happy with it!
Highly recommended! The friendly staff and beautiful view is an added bonus 🙂 "
" Where do I begin to thank Dr. Ehlers and his wonderful team. Impeccable customer care and facilities. I am extremely happy with my results. "
Michelle Cayleigh Roberts
" I'm incredibly impressed by this practice. I was treated by Dr Ehlers who was professional, had an excellent bedside manner and focused on my exact concerns. After my botox treatments my deep frown lines, that previously made me look angry, have completely disappeared. "
" A truly revolutionary one stop shop for anything health and aesthetic related!
I asked if they could help & #THEYSAIDYES
The team is friendly, warm, inviting and unbelievably forth coming! a team that now feels like family. For years i struggled with sinuses, only for the team to resolve this through blood tests and eliminating the food offenders, treating the cause! "