Vulva Rejuvenation (Labia Majora Augmentation)
In recent years Hyaluronic Acid (HA) based dermal fillers, most commonly used as a volumizing and hydrating agent for the face, have been applied to different indications including genital enhancement in both males and females. This has led to innovations in techniques and indication-specific products becoming available.
More recently, woman have become more vocal in their concerns about laxity and volume loss in their labial and vaginal region, as well as the problems they experience with vaginal dryness due to inadequate labial structural support. Such complaints are clearly not all about having a 'designer vagina', but more about alleviating pain, discomfort or a lack of sensation in the region.
Many women today are seeking Labia Majora Augmentation. They want to improve the contours of their labia by increasing the size, enhancing the shape and improving firmness. Similar to improving volume in the face, as with a "liquid facelift", we are now able to rejuvenate the Labia Majora by adding volume.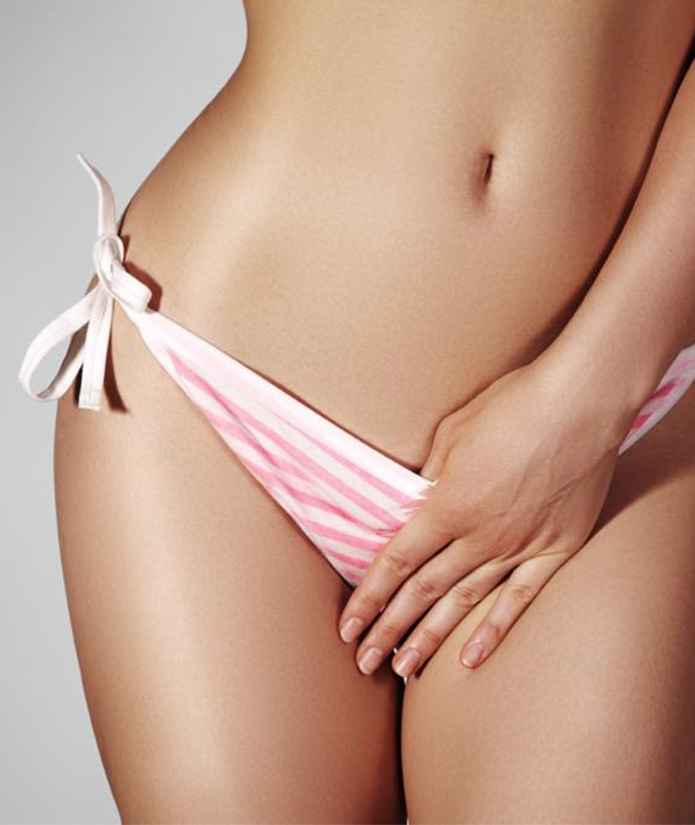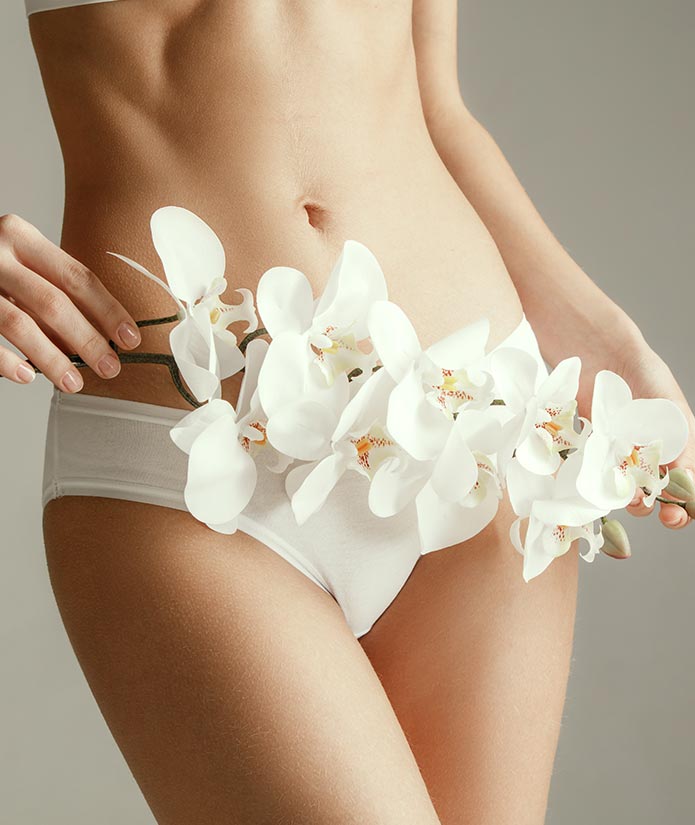 Hyaluronic Acid Cosmetic Fillers can thus be used to plump up where volume is lacking, to enhance the look, increase any discomfort caused by the volume loss and aid the maintenance of vaginal hydration.
Platelet Rich Plasma (PRP) therapy is another procedure which may be used to rejuvenate the external vaginal tissues. PRP involves taking a sample of the client's own blood, spinning it in a centrifuge to separate the various constituents of the blood, discarding the red blood cells and using the thin layer of platelets and growth factors to reinject back into the individual in the desired location. The aim being, to stimulate collagen synthesis and the growth of new healthy tissue.
Polydioxanone (PDO) Threads are also used in the labia majora for tissue tightening and collagen stimulation. This enhancement is said to be preferable for some clients, in place of the use of injectable fillers, where such augmentation would increase visibility and prominence through tight clothing (potentially causing the 'camel toe' effect). The use of surgical sutures is of course nothing new in this area, as they are used commonly in the practice of an episiotomy – where the perineum is repaired through placement of dissolving suture threads after childbirth.
" The best place to go. "
" Very good place to go to. Service is great, and Ruan is very professional. Will definitely be going back there. "
" Professional and experienced team providing best advice and treatments for your particular needs whether it be facial or body aesthetics. "
" Love love love this beautiful practice!
I have been getting laser hair removal treatments from Christelle and have been seeing amazing results! She is very professional and great at what she does. Quick and easy procedure that's practically pain-free.
I have also gotten Botox before from Dr Leon Ehlers for my gummy smile which showed amazing results and I was super happy with it!
Highly recommended! The friendly staff and beautiful view is an added bonus 🙂 "
" Where do I begin to thank Dr. Ehlers and his wonderful team. Impeccable customer care and facilities. I am extremely happy with my results. "
Michelle Cayleigh Roberts
" I'm incredibly impressed by this practice. I was treated by Dr Ehlers who was professional, had an excellent bedside manner and focused on my exact concerns. After my botox treatments my deep frown lines, that previously made me look angry, have completely disappeared. "
" A truly revolutionary one stop shop for anything health and aesthetic related!
I asked if they could help & #THEYSAIDYES
The team is friendly, warm, inviting and unbelievably forth coming! a team that now feels like family. For years i struggled with sinuses, only for the team to resolve this through blood tests and eliminating the food offenders, treating the cause! "