Ageing is the process during which structural and functional changes accumulate in our bodies as a result of the passage of time. As we age, our skin ages too – it begins to lose collagen and elastin, which can be seen as skin sagging and wrinkles. We can't stop time – but there are steps we can take to reduce its effects on our skin.
Facial expressions lead to what we call dynamic lines. Each time we perform a facial expression, grooves form in the underlying tissue and over time these grooves become more permanent, resulting in expression lines.
Several environmental factors such as UV exposure, diet and exercise can also play a role in how our skin ages. With a healthy lifestyle, advanced home care products and in-clinic treatments we can significantly delay the signs of ageing and make the skin appear more youthful and vibrant.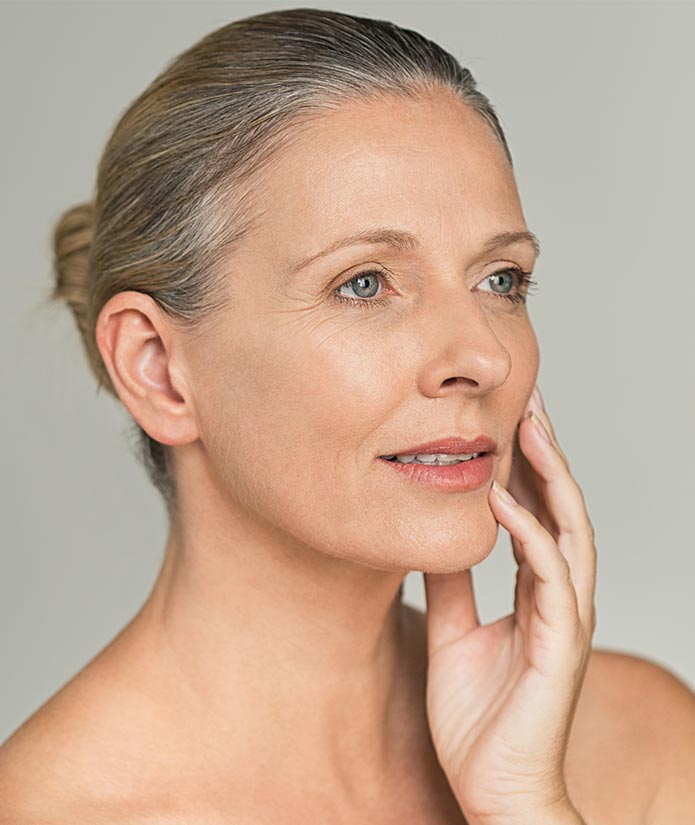 At Aesthetic Options, we believe in defying age gracefully and understand the importance of beautiful skin and natural looking results. We offer an increasing array of products and procedures to help rejuvenate skin worn by time and sun exposure, including:
" The best place to go. "
" Very good place to go to. Service is great, and Ruan is very professional. Will definitely be going back there. "
" Professional and experienced team providing best advice and treatments for your particular needs whether it be facial or body aesthetics. "
" Love love love this beautiful practice!
I have been getting laser hair removal treatments from Christelle and have been seeing amazing results! She is very professional and great at what she does. Quick and easy procedure that's practically pain-free.
I have also gotten Botox before from Dr Leon Ehlers for my gummy smile which showed amazing results and I was super happy with it!
Highly recommended! The friendly staff and beautiful view is an added bonus 🙂 "
" Where do I begin to thank Dr. Ehlers and his wonderful team. Impeccable customer care and facilities. I am extremely happy with my results. "
Michelle Cayleigh Roberts
" I'm incredibly impressed by this practice. I was treated by Dr Ehlers who was professional, had an excellent bedside manner and focused on my exact concerns. After my botox treatments my deep frown lines, that previously made me look angry, have completely disappeared. "
" A truly revolutionary one stop shop for anything health and aesthetic related!
I asked if they could help & #THEYSAIDYES
The team is friendly, warm, inviting and unbelievably forth coming! a team that now feels like family. For years i struggled with sinuses, only for the team to resolve this through blood tests and eliminating the food offenders, treating the cause! "