At one time, our digestive system was considered a relatively "simple" body system, comprised essentially of one long tube for our food to pass through, be absorbed, and then excreted. However, modern medicine has repeatedly demonstrated the incredible complexity of the gut and its importance to our overall health.
The term "gut microbiome" refers specifically to the microorganisms living in your intestines. While some microorganisms are harmful to our health, many are incredibly beneficial and even necessary to a healthy body.
A healthy gut means you have a good balance of bacteria, or microbes, in your gastrointestinal tract. These microbes help the body:
Obtain energy from the food you eat
Get rid of toxins
Fight harmful viruses and bacteria
Produce the mood-boosting brain chemical serotonin
Many facets of modern life such as high stress levels, too little sleep, eating processed and high-sugar foods, and taking antibiotics can all damage our gut microbiome. This in turn may affect other aspects of our health, such as the brain, heart, immune system, skin, weight, hormone levels, ability to absorb nutrients, and even the development of cancer.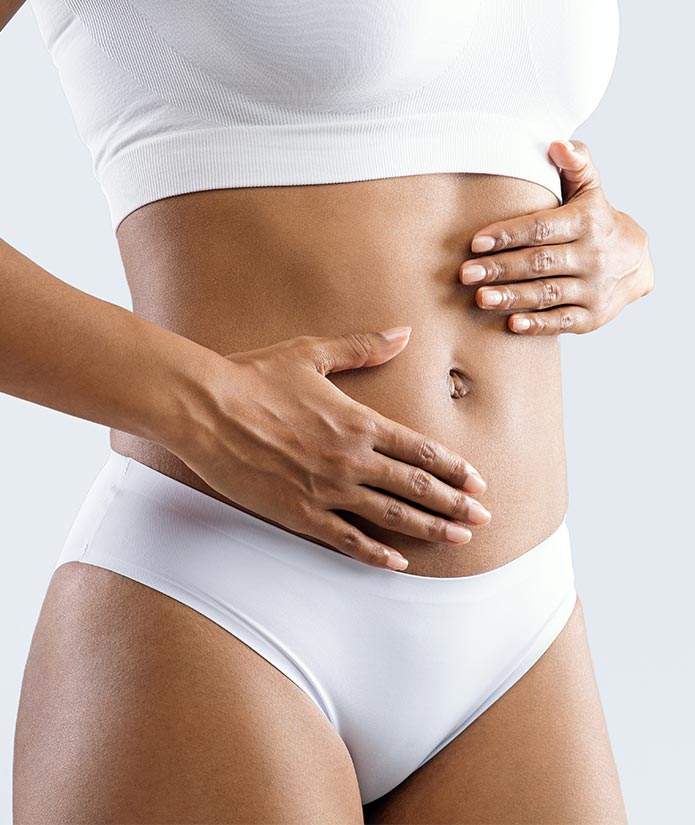 Signs of poor gut health:
When your body doesn't have enough good bacteria, bad bacteria can thrive. The following can be signs of a gut bacteria imbalance:
Autoimmune problems, such as thyroid issues, rheumatoid arthritis and type 1 diabetes
Digestive issues, such as irritable bowel syndrome, constipation, diarrhoea, heartburn or bloating
Sleep disturbances and constant fatigue
Skin rashes and allergies
Sugar cravings
Unexplained fatigue or
sluggishness
Unexplained mood disorders, such as depression or anxiety
Unintentional weight changes
If you have any of the poor gut health symptoms mentioned above, a consultation with our Dietitian can help you to optimize your nutritional health. This may include Food Hypersensitivity Testing that involves a sophisticated blood analysis of foods that may be causing your symptoms, and DNA Testing to provide insight into how your body metabolizes certain foods and to develop a personalized meal plan to improve your overall well-being.
" The best place to go. "
" Very good place to go to. Service is great, and Ruan is very professional. Will definitely be going back there. "
" Professional and experienced team providing best advice and treatments for your particular needs whether it be facial or body aesthetics. "
" Love love love this beautiful practice!
I have been getting laser hair removal treatments from Christelle and have been seeing amazing results! She is very professional and great at what she does. Quick and easy procedure that's practically pain-free.
I have also gotten Botox before from Dr Leon Ehlers for my gummy smile which showed amazing results and I was super happy with it!
Highly recommended! The friendly staff and beautiful view is an added bonus 🙂 "
" Where do I begin to thank Dr. Ehlers and his wonderful team. Impeccable customer care and facilities. I am extremely happy with my results. "
Michelle Cayleigh Roberts
" I'm incredibly impressed by this practice. I was treated by Dr Ehlers who was professional, had an excellent bedside manner and focused on my exact concerns. After my botox treatments my deep frown lines, that previously made me look angry, have completely disappeared. "
" A truly revolutionary one stop shop for anything health and aesthetic related!
I asked if they could help & #THEYSAIDYES
The team is friendly, warm, inviting and unbelievably forth coming! a team that now feels like family. For years i struggled with sinuses, only for the team to resolve this through blood tests and eliminating the food offenders, treating the cause! "