Whether your goal is to gain muscle, lose body fat, or increase sport performance, there is a package tailored to your needs and goals. You will learn how to change your body composition, while maintaining an overall healthy dietary intake and lifestyle.
How a Dietitian can help you:
Provide advice on nutrition and health to help promote healthy eating habits and maintain a balanced lifestyle.
Insight and expertise in special populations who struggle to lose weight or need to improve their diet for other health-related reasons, such as diabetes.
Help you understand your particular needs and challenges (meal plans are individualised and designed accordingly)
By making lifestyle changes, following a healthy diet and supporting your body with the correct supplements, you will be able to maintain your healthy weight forever.
Other services offered by our Nutritional Specialist include: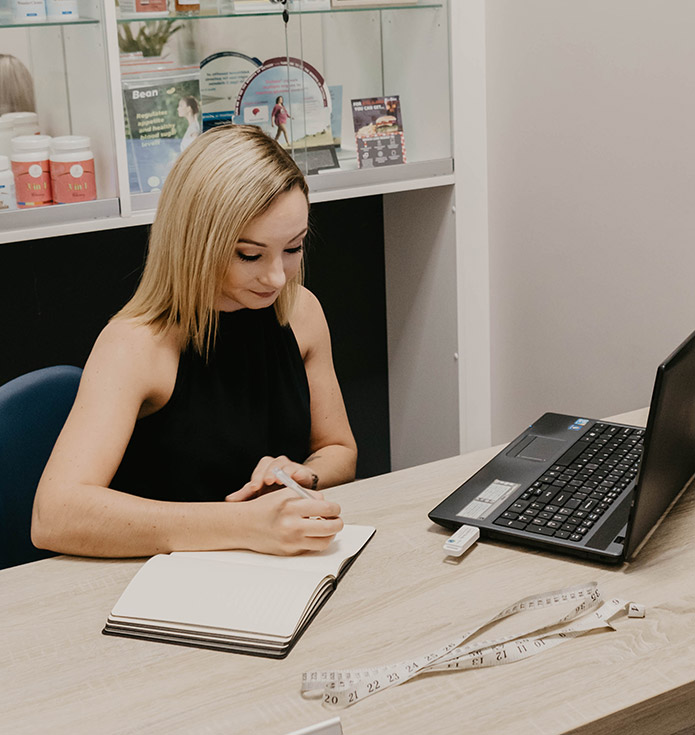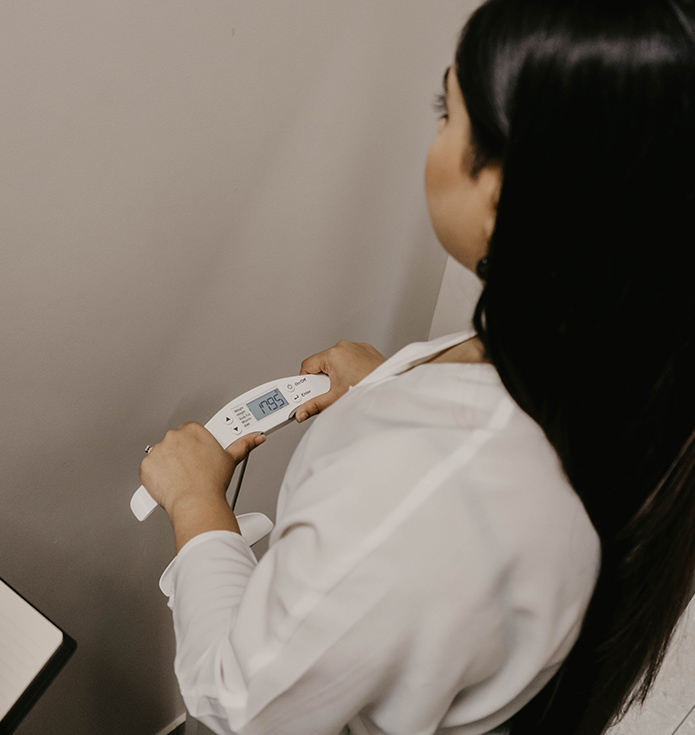 See what you're made of. InBody is the quick and easy solution to measure your physical status. With more than 20 outputs under 30 seconds it provides you with a quick method to determine body composition.
Two people may weigh the same, however their body compositions may be vastly different; one could have higher muscle mass, but lower fat mass than the other and vice versa.
InBody is a comprehensive body composition analyser which can show you how you are built and help you select the best fitness plans to suit your specific needs. The InBody's analysis displays a visual representation of your body composition results and history that is both easy to read and motivating to follow.
Going beyond your weight, the InBody assessment analysis breaks your body down into four components:
Water
Minerals
Lean body mass
Percentage Body Fat

Body composition analysis is essential to completely understand health and weight.
Food Hypersensitivity Test
Many people suffer from unexplained symptoms like bloating, constipation, migraines, flatulence, eczema-like skin conditions or aberrant weight loss. After trialling many diets and cutting out food groups, you may find yourself frustrated with your restricted diet and still no improvement in the symptoms. Food hypersensitivity tests may help address these concerns.
The food hypersensitivity test is a concept that combines a sophisticated blood analysis for IgG food hypersensitivities with personalised post-test guidance.
A food hypersensitivity may often remain undetected because the symptoms may occur only after a few hours or even days after the consumption of a particular food, making them extremely difficult to identify.
Blood sample is taken at your first appointment
Once your sample has been taken, it will be sent to the lab where it will be analysed.
Results take between 1-2 weeks
Detailed discussion of your results
Personalised meal suggestions to avoid future hypersensitivity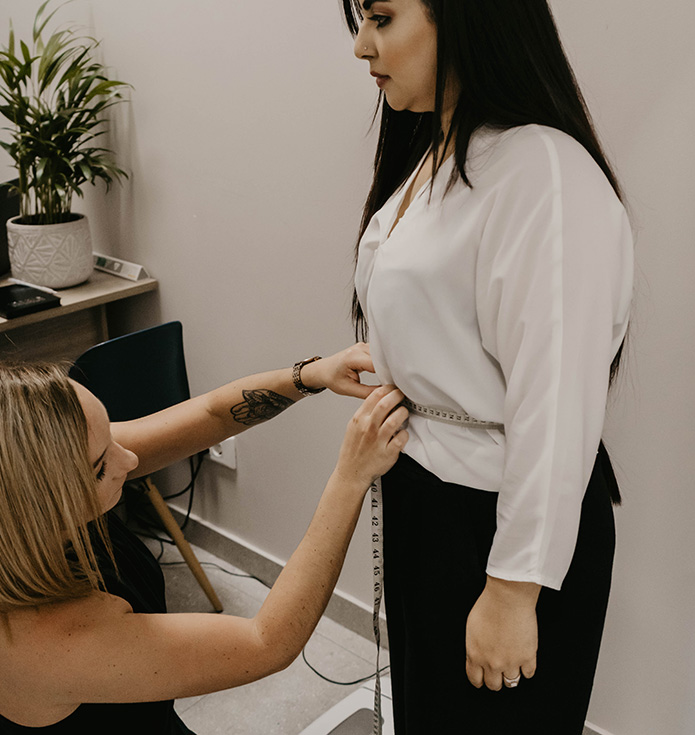 " The best place to go. "
" Very good place to go to. Service is great, and Ruan is very professional. Will definitely be going back there. "
" Professional and experienced team providing best advice and treatments for your particular needs whether it be facial or body aesthetics. "
" Love love love this beautiful practice!
I have been getting laser hair removal treatments from Christelle and have been seeing amazing results! She is very professional and great at what she does. Quick and easy procedure that's practically pain-free.
I have also gotten Botox before from Dr Leon Ehlers for my gummy smile which showed amazing results and I was super happy with it!
Highly recommended! The friendly staff and beautiful view is an added bonus 🙂 "
" Where do I begin to thank Dr. Ehlers and his wonderful team. Impeccable customer care and facilities. I am extremely happy with my results. "
Michelle Cayleigh Roberts
" I'm incredibly impressed by this practice. I was treated by Dr Ehlers who was professional, had an excellent bedside manner and focused on my exact concerns. After my botox treatments my deep frown lines, that previously made me look angry, have completely disappeared. "
" A truly revolutionary one stop shop for anything health and aesthetic related!
I asked if they could help & #THEYSAIDYES
The team is friendly, warm, inviting and unbelievably forth coming! a team that now feels like family. For years i struggled with sinuses, only for the team to resolve this through blood tests and eliminating the food offenders, treating the cause! "