Physiotherapy improves your physical condition by restoring normal body functions and addressing disability that may arise from a disease, trauma or injury.
Physiotherapy is a primary care speciality in medicine that encompasses posture, balance, movement as well as knowledge of disease, injury and its healing process.
It uses mechanical force and movements (Bio-mechanics or Kinesiology), manual therapy, exercise therapy, electrotherapy and various physical therapies including dry needling to restore normal function, decrease pain and speed up tissue healing rate.
It remediates impairments and promotes mobility, function, and quality of life through examination, diagnosis, prognosis, and physical intervention.
Physical Therapy (PT) services may be provided as primary care treatment or in conjunction with other medical services to provide a holistic approach to recovery.
Our Physiotherapist at Aesthetic Options has a comprehensive understanding of how the body works gained from many years of rigorous academic study and practical experience. He will address the illnesses or injuries that limit your abilities to move and perform functional activities in your daily life.
A patient's individual history and physical examination findings aid to formulate a diagnosis and establish a personalised management and treatment plan, and when necessary, may incorporate special laboratory or imaging modalities such as X-rays, CT-scan or MRI studies.
PT management commonly includes education of the injury, the prescription of specific exercises, manual therapy and manipulation, mechanical devices such as traction, physical agents which include heat, cold, electricity, sound waves, radiation, assistive devices, prosthesis, orthosis and other interventions.
In addition, Physiotherapists work with individuals to prevent the loss of mobility before it occurs by developing fitness and wellness-orientated programs to achieve healthier and more active lifestyles; providing services to individuals and populations to develop, maintain and restore maximum movement and functionality throughout the lifespan. This includes the provision of therapeutic treatment in circumstances where movement and function are threatened by aging, injury, disease or environmental factors. Functional movement is central to what it means to be healthy.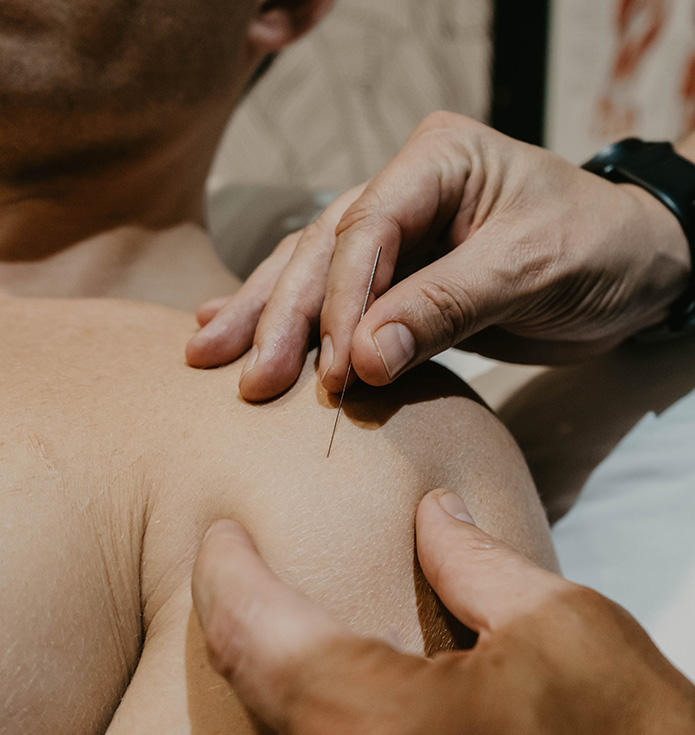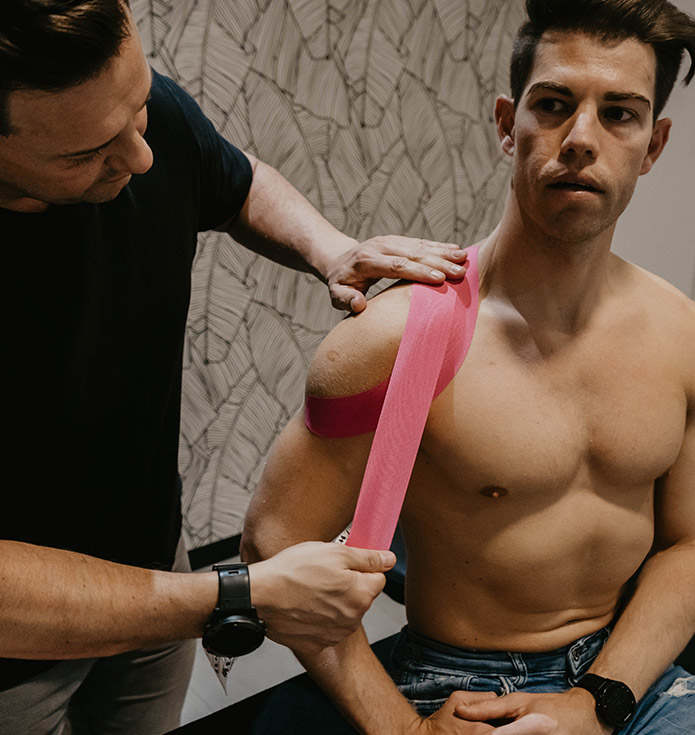 Sports Physiotherapy is a specialised branch of physiotherapy which deals with injuries and issues related to sports people, athletes and elite performance.
Sports injuries do differ to everyday injuries. Athletes normally require high level performance and increased demand placed upon their body, which stresses their muscles, joints and bones to the limit. Sports physiotherapists help athletes recover from sporting injuries and provide education and resources to prevent complications. 
Each sports physiotherapist usually has sport-specific knowledge that addresses acute, chronic and overuse injuries. Their services are generally available to sports men and women of all ages engaged in sports at any level of competition. 
Sports Physiotherapists have experience and knowledge of the latest evidence-based practice, skilled assessment and diagnosis of sports injuries, and use effective 'hands-on' management techniques and exercise protocols to assist recovery and prevent injury.
At Aesthetic Options our highly skilled and experienced sports physiotherapists can help you achieve optimal function and performance through treatment, advice and training to support every level of participation.
Our practice motto: You don't need to be an Olympic athlete to be treated like one.

" The best place to go. "
" Very good place to go to. Service is great, and Ruan is very professional. Will definitely be going back there. "
" Professional and experienced team providing best advice and treatments for your particular needs whether it be facial or body aesthetics. "
" Love love love this beautiful practice!
I have been getting laser hair removal treatments from Christelle and have been seeing amazing results! She is very professional and great at what she does. Quick and easy procedure that's practically pain-free.
I have also gotten Botox before from Dr Leon Ehlers for my gummy smile which showed amazing results and I was super happy with it!
Highly recommended! The friendly staff and beautiful view is an added bonus 🙂 "
" Where do I begin to thank Dr. Ehlers and his wonderful team. Impeccable customer care and facilities. I am extremely happy with my results. "
Michelle Cayleigh Roberts
" I'm incredibly impressed by this practice. I was treated by Dr Ehlers who was professional, had an excellent bedside manner and focused on my exact concerns. After my botox treatments my deep frown lines, that previously made me look angry, have completely disappeared. "
" A truly revolutionary one stop shop for anything health and aesthetic related!
I asked if they could help & #THEYSAIDYES
The team is friendly, warm, inviting and unbelievably forth coming! a team that now feels like family. For years i struggled with sinuses, only for the team to resolve this through blood tests and eliminating the food offenders, treating the cause! "